Multiple Dental Implants - Attleboro Falls, MA
Experience a Higher Quality of Life
The Permanent Solution for Missing Teeth
If you have severely decayed teeth, or several that have already fallen out, that doesn't mean you'll never enjoy your favorite foods again. It doesn't mean you won't be able to smile and laugh without becoming embarrassed. The gentle, caring PremierOne Implant Centers team can remove and replace all your unsalvageable teeth during the same appointment, paving the way for a full set of healthy, beautiful, comfortable teeth. Built to last, dental implants can permanently replace those rotten or missing teeth. If you have a significant number of unsalvageable decayed or missing teeth, you may want to consider full mouth dental implants. Come see how different your life can be!
When you choose our practice for your dental implants, you'll get the benefit of more than 15 years of implant placement experience. We can help you achieve the results you've been wanting—the confidence to eat, speak, laugh and smile without a second thought.
Advantages of Dental Implants
Reclaim Your Smile in Three Stages
Most of our patients either come to us ready for dental implants or can become candidates after a few initial treatments. Your dental implant treatment plan will be unique to you; there's no one-size-fits all approach. We'll determine the best path forward by learning your personal smile goals and assessing your dental health as part of your initial consultation. During that visit, we'll use our low-radiation cone beam CT scanner to take detailed 3D images of your mouth. This groundbreaking tool enables you to see exactly what we're proposing for your implant solution. Using this equipment in conjunction with SICAT technology allows us to provide a precise, customized solution, without room for error.
Stage 2: Get Your Implants Placed
You'll have your implants placed during your next visit. Before the procedure, we'll make you comfortable with our sedation options, some of which allow you to sleep throughout the procedure! Once you're sedated, we can remove problem teeth with a tooth extraction. Continuing, we place your custom-made SICAT surgical guide over your gums. This template shows us exactly where to position your implant posts in your jaw for the optimal fit and esthetics. These posts, which replace your lost tooth roots and anchor your new teeth, are made by BioHorizons® and MIS®—both known for their exceptional strength and quality. Designed to be restored on the same day as surgery, your dental implant treatment can include immediate placement of a crown or bridge. That means you can receive a tooth extraction, a dental implant, and a complete and functional smile in one day!
Stage 3: Begin Your New Life
After your implant placement surgery, your implants will fuse with your jawbone over several months. The healing process will be aided by the
advanced healing protocols
we employ during the procedure. Once you've recovered, you'll be able to receive your crowns and/or bridges. To provide a smooth continuity of care, our staff will help coordinate your restoration appointment. After that visit, you'll be ready to begin a new life free of embarrassment and full of confidence!
A Remade Smile Made Affordable
What do dental implants cost? Each situation is different, which is why we encourage you to come in for a consultation. We can even help you finance this investment in your future! Working with some of the top third-party financing companies in the business, we provide a way to achieve a perfect, healthy smile on any budget. With their payment plans, you can divide your cost into small, reasonable monthly amounts. Don't give up on your smile—get it back with dental implants. We'll help you find a way!
Our Patients tell the story best
"Guided implant surgery gave me confidence the implant would look like my natural tooth"
"Sedation made my wisdom teeth removal a comfortable experience"
"My tongue biopsy was a smooth process using a soft tissue laser"
"Having my wisdom teeth removed has helped the health of my mouth"
"After my dental implants I can eat pain free"
"My sinus lift has prepared me for dental implants - I look forward to the results"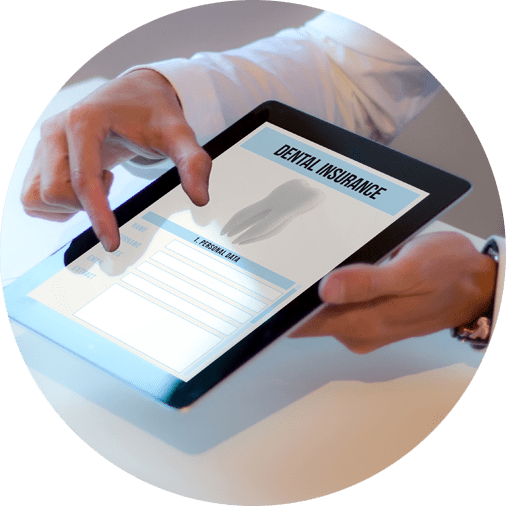 With beautiful new teeth, you'll have to!